Do you need help working through some difficult emotions about someone in your life? Of all my free downloadable life coaching worksheets, this is the one for you. My Never Send Letter Worksheet will help you get clear about how you really feel. It's all about allowing yourself to write a letter that you know you'll never send. It will help you realize and, hopefully, release a lot of emotions that you've been holding on to. Give it a try and see what comes out for you. Working through and letting go of difficult emotions is one of the greatest gifts we can give ourselves, and I hope you're ready to try it today.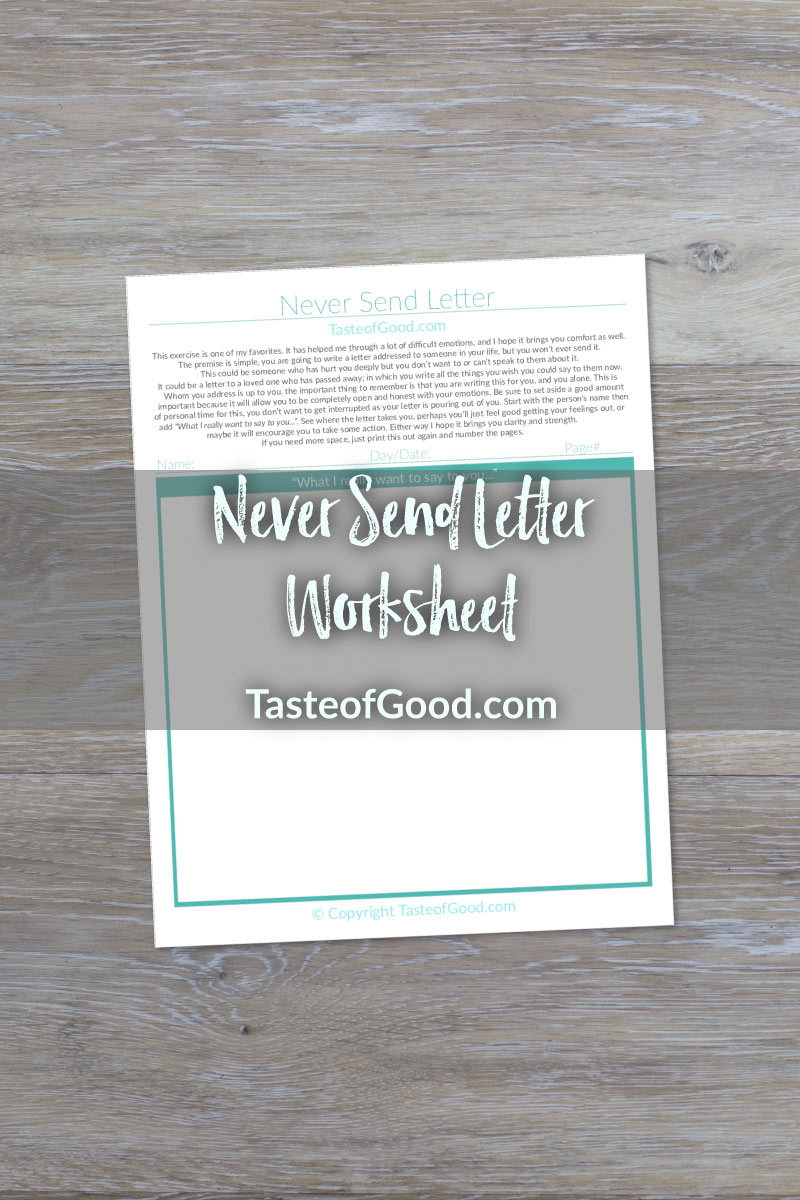 Download this free worksheet for yourself, just enter your first name and email below.
Do You Want More Worksheets?
Don't you just love worksheets? They help me clear my mind and guide me towards the goals and dreams that I hold for myself. I hope you will find as much joy and comfort in my free downloadable worksheets. Are you looking for extra guidance and inspiration regarding a habit or pattern not covered here? If so, I want to hear from you so contact me and tell me about it. Maybe I can create another free downloadable worksheet to help you get centered and clear. 
More Free Downloadable Life Coaching Worksheets
I have a hunch that you'll like these as well, check them out.
Your turn...
Do you have any friends or loved ones that could benefit from this worksheet? Share it with them today!
I would also love to hear from you! Share your thoughts with me in the comment section below. Say hi and let me know how this free life coaching worksheet worked for you. How did it make you feel, and what did you gain from it?